Penn State Hanging Wood Cut Sign, Pa shaped, Solid Logo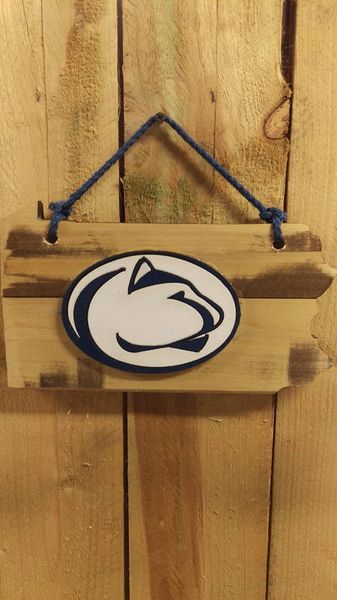 Penn State Hanging Wood Cut Sign, Pa shaped, Solid Logo
This Penn State sign is laser cut from rough cut planks and fixed to a wood backing in the shape of Pennsylvania. The painted logo is and laser cut and each piece is attached to the front. The edges have a burnt appearance.

The sign measures about 12 x 7 inches

Each sign is unique.

Wood color and texture varies with each piece.

We Are Penn State!